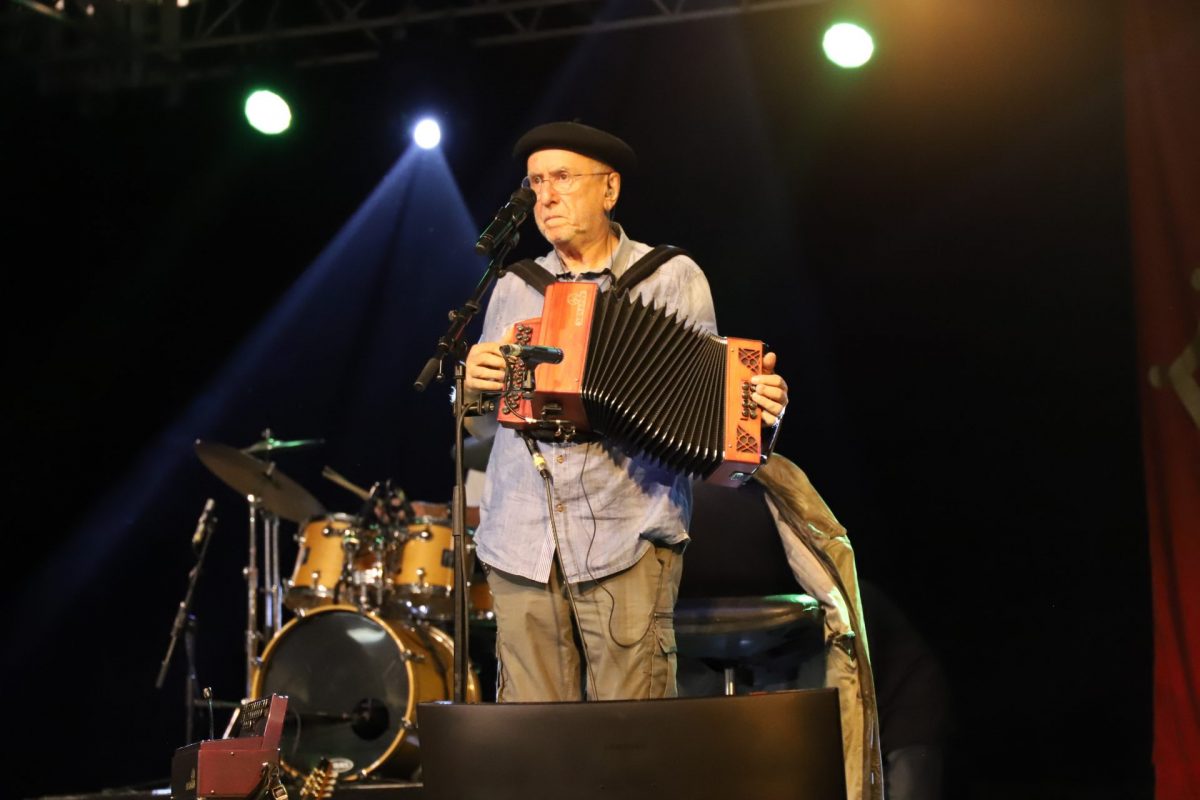 The Pyrenees are also a festive state of mind and after this difficult period the desire to meet again and relive these festive moments is very strong. This is why we have thought of this new pole for this edition with a program during the 4 days.
A part will be inside the Parc des Expositions and will host the concerts:
The Singers of Mount Royal (lifelong friends, the group has been around for 20 years already). These joyful baladins with a cutting edge, based in Montréjeau, revisit songs and music from around the world in the tradition. A trip that starts in Occitania, reaches South Africa via Corsica, Catalonia, Brittany and the Basque Country. The melodies are accompanied by classical instruments.
Roll up will also perform on Friday evening in the Parc des Expositions. This group was born at the end of 1973 in Tarbes from the meeting of Michel Maffrand, Jacques Roth and Ninon Paloumet. It's the Landes bagpipes that argue with the electric guitar, it's the traditional song that gets fried and rubs against the music celebrating Gascon and more broadly Occitan music.
The other part will be outside with a dedicated podium where you can listen, sing and dance with the band Sangria Free (the trio of the famous songs "La transhumance", "Mon accent", "La Camioneta De Mi Papa"…) created in 1998 in Tarbes. Their musical style can be called a festive rock song. Initially oriented more towards Ska-Rock rhythms, their music has continued to evolve and has been completed by Celtic, exotic and Latin tendencies and the podium. Festisud (animation
DJ) on Saturday evening.
You can also find on Thursday and Saturday The Fantaskes (6 musicians from Bigorre). The street music group revisits all types of music in its own way with the sole aim of making the public sing and move, the merry fanfarons are constantly exporting their good humor and their punch to the four corners of France. that leave no public indifferent!
Groups will also stroll in the aisles of the show and will animate the various poles: the group In Vista de Nas (at the pifometer, at first glance, Occitan expression which perfectly reflects the image of this Bigourdan trio) will make cantéra acapella and the Airetères (polyphonic group of 6 singers, offering an Occitan and Spanish repertoire) will be present on Saturday.
The bandas Burgundy boleros, The dalton's, The gays et Nas Bistro will be present throughout the weekend.
All concerts are free & open