We all know it, the Southwest is the most gastronomic region of France. This is why catering is present in different areas and allows you to discover our tasty local products.

Lunch and dinner
Inside the Exhibition Center
Lunch & dinner
The trainer Nature Flavors and Traditions based in Villeneuve-Lécussan, will serve you on a seated basis (in the Exhibition Center) and in a self-service high bar version (under the hall of the Parc des Expositions) menus developed entirely with local and quality products.

Gala meal
It will also develop the gala meal le Saturday, September 18 at 21 p.m. by putting the Blonde d'Aquitaine and Gasconne des Pyrénées breeds in the spotlight.
⚠️ The seats for the Gala meal: SOLD OUT⚠️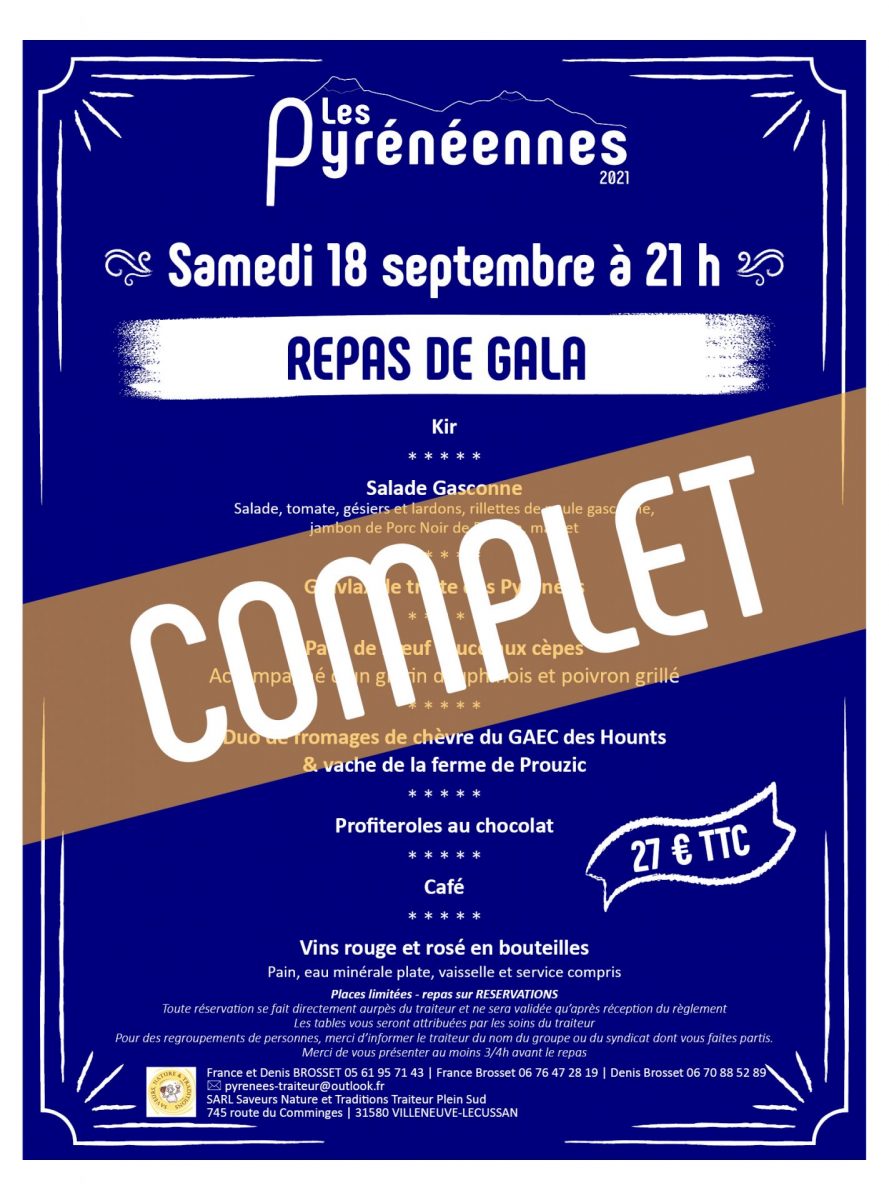 RESERVATION of meals here
or by phone at 06 70 88 52 89 or 06 76 47 28 19 or 05 61 95 71 43
Meal only at noon
On the cattle pole
The "Blonds-Gascons" restaurant will open its doors. You will taste dishes composed only of Blonde d'Aquitaine and Gasconne des Pyrénées meat, cooked in the stoves Mr. Lacube and Mrs. Carrière, faithful defenders of these races.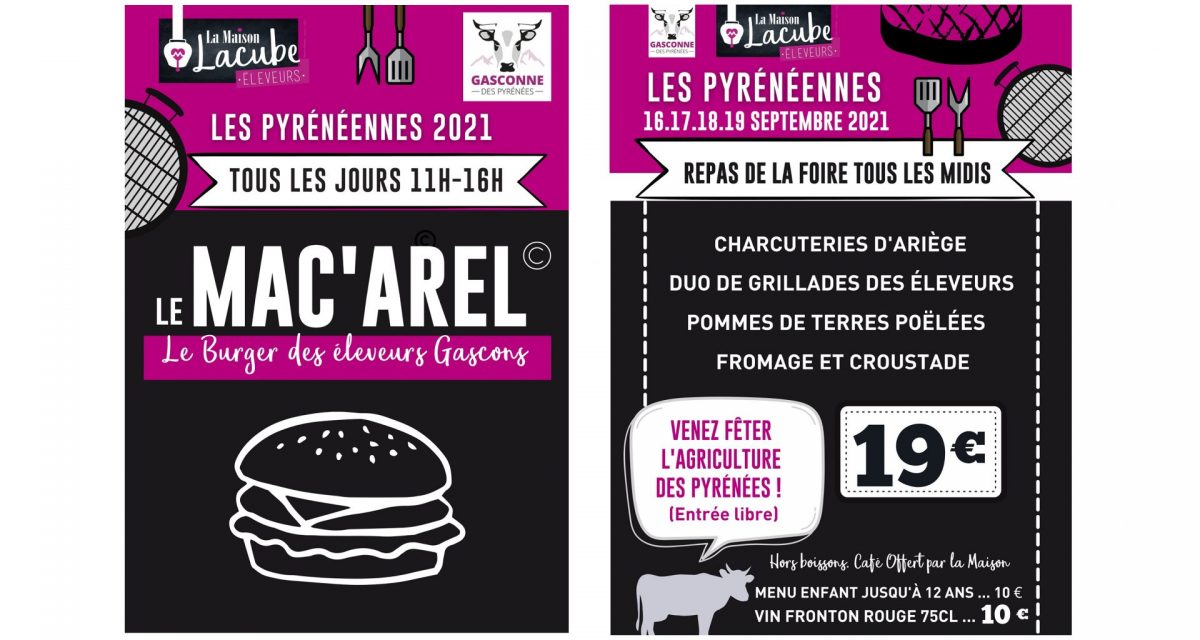 On the livestock & pastoralism pole
You can take a break in the village square and savor the dishes prepared by the Nizan CUMA, highlighting black pork from Bigorre, lamb from the Pyrenees, free-range chicken, Tarbais beans.
On the material & innovation pole
The association Plowing Passion will offer you fast food.

On the Pyrenees Village
Finally, in the alleys of the Village des Pyrénéennes, you can taste and taste the quality regional products offered by the producers in their chalets.